Humanizing Safety
Leadership
Workshops for organizational safety through individual empowerment.
Humanizing Safety Leadership
Workshops for organizational safety through individual empowerment.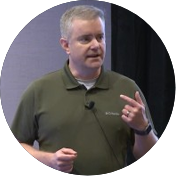 "We've used Patrick a couple of times, and he was fantastic! 
Whether it was a one-hour webinar for about 250 leaders and aspiring leaders or a keynote session for 150 plant managers and corporate leaders, his material was on target and left us uplifted and challenged. His ability to connect, even virtually over the internet, kept everyone highly engaged. His experiences in the military and the ability to translate those to relatable and relevant business leadership principles worked really well with our audiences. And he's great to work with. We definitely recommend Patrick; great job!"
— Rob Simmerman, Senior Operations Director, North American Energy Services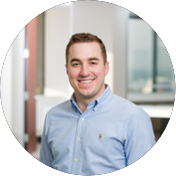 "Talk about a high-energy, engaging speaker!
There is a reason why Patrick Nelson is my first call when our organization needs a speaker/facilitator to deliver a message and truly connect with our workforce. Patrick has a remarkable talent for leveraging his unique life experiences and powerful personal stories to provide a statement that impacts his audience."
— Jeff Burro, EHS Manager, Marathon Oil
"Our firm was fortunate enough to have Patrick come and virtually speak to us and share his experiences.
Patrick's enthusiasm paired with his real-life examples were inspiring. He reinforced the values of professionalism, accountability, and most importantly integrity. We continue to reference the value of his insight as it inspires our continued growth."
— Michael Kane, Managing Partner, Empire Wealth Strategies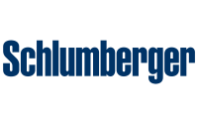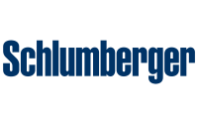 Patrick Nelson
CEO, Loyalty Point Leadership
Leadership & Safety Speaker & Consultant
As I work with organizations throughout the country, I consistently see the front-line employees who don't feel inspired about their work. As a result, employees often end up doing the bare minimum regarding safety and don't take full ownership of their tasks. Often, safety meetings are uninspiring and people are not engaged.  
One company I worked for experienced a 57% decrease in incidence, which saved them money, but the biggest joy was when a manager told me, "you've saved lives here."
The 'how' lies in using stories to connect with your frontline and help them draft their own personal safety mission statement for their job. After our meetings, they not only know how to work safer, they become advocates of a safer workplace.
Two days after 9/11, I dropped out of college and joined the Army as a paratrooper. I served for nearly 7 years with 3 combat deployments. My military awards include the Bronze Star Medal and the Purple Heart Medal. These experiences have shaped my calling in the areas of safety leadership, overcoming adversity & effective communication.
Today, I help leaders and their frontlines in Fortune 500 and other organizations radically decrease their on-the-job incidents. In doing so, I also help you build a culture of safety ownership and an inspired workforce that distinguishes your company.
We make this happen in three ways.

We inspire your employees by teaching them to tap into their intrinsic motivators. This starts by modeling how to share a personal story and invite others to share their stories.
Once people feel seen and heard, we ignite leadership through personal development. This creates front-line leaders who take ownership whether they have a title or not.
Finally, we invest in the front-line leaders who emerge to fuel new growth and team engagement. This creates bottom-up leadership.
A roadmap for organizational safety through individual empowerment.
This customized half-day workshop gives your frontline employee a playbook to make safety personal and a driver of workplace excellence.
This program is perfect for organizations looking to:
increase employee ownership and buy-in towards safety
reduce safety incidents
develop a proactive and mature safety culture
The audience will leave with:
a personalized Safety Stump Speech® - a brief yet powerful story on your personal connection to safety.
a practical playbook and out-of-your-seat exercises to embrace and implement Servant Leadership and Forward-Looking Accountability.
an understanding of how to create safety buy-in and commitment across all levels of the organization.
Leading Through Influence
An interactive and practical growth experience about leading oneself and others.
This customized half-day program guides your existing and emerging leaders through key principles of leading and influencing themselves and others above and beyond organizational roles.
This program is perfect for existing and aspiring employees and leaders who are:
show potential to be future leaders in the organization
responsible for driving outcomes and delivering results
need practical development opportunities to meet their potential
The audience will leave with:
an assessment to better understand their own personal and leadership posture
a framework to increase their self-awareness and uncover potential
blind spots to more effectively lead themselves and others
an action plan centered around their personal development with
specific accountability checkpoints
Schedule a Free Discovery Session with Patrick.
Find out how Patrick can best help you advance your goals by scheduling a free 30-minute Discovery Session.