Humanizing Safety
Leadership
A roadmap for organizational safety through individual empowerment.
Humanizing Safety Leadership
A roadmap for organizational safety through individual empowerment.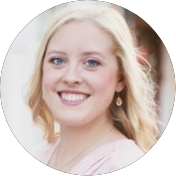 "Patrick Nelson spoke to our financial services firm, Empire Wealth Strategies, on the topic of "Investing in Yourself." He shared his extraordinary story of challenge, sacrifice, and success while educating our agency on ways to improve and succeed in leadership.
Our team was deeply moved by Patrick's personal story of taking failure as an opportunity to learn and grow, and we highly recommend his services to organizations seeking an informative, motivational event for their team."
— Gillian Mulhere, Director of Marketing, Empire Wealth Strategies

"We asked Patrick to speak at our Plant Managers conference in fall of 2020.  The topic was 'Resilient Leadership in Turbulent Times'.  We had to settle for a virtual conference due to the pandemic.  I was nervous and concerned that a two-hour Team's meeting just wasn't going to cut it.  Boy, was I wrong.  Patrick did a fantastic job adeptly instigating dialogue and participation.  His message really resonated with our audience of nearly 200 managers.  He gave us practical tips on, not only how to lead our employees during this pandemic, but on how we can use these tools to manage other common problems in the workplace.  He effectively drew parallels with successes and failures throughout his military career and civilian life.
You nailed it Patrick – thanks!"
— Jim McConville, Division Director, North American Energy Services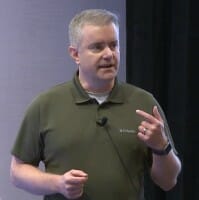 "We've used Patrick a couple of times, and he was fantastic! 
Whether it was a one-hour webinar for about 250 leaders and aspiring leaders or a keynote session for 150 plant managers and corporate leaders, his material was on target and left us uplifted and challenged. His ability to connect, even virtually over the internet, kept everyone highly engaged. His experiences in the military and the ability to translate those to relatable and relevant business leadership principles worked really well with our audiences. And he's great to work with. We definitely recommend Patrick; great job!
— Rob Simmerman, Senior Operations Director, North American Energy Services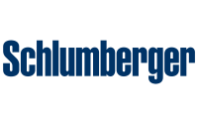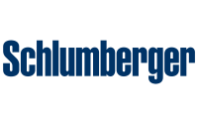 Patrick Nelson
CEO, Loyalty Point Leadership
Leadership & Safety Speaker & Consultant
As a keynote speaker, trainer, and Fortune 500 consultant, I've worked with countless organizations who want to create exceptional servant leaders by inspiring their employees and equipping them to take ownership.
My work is motivated by my personal mission to inspire others and influence the future. It's a mission born out of my experience as a paratrooper in the US Army, where I led soldiers during three combat deployments and earned a Bronze Star Medal and Purple Heart.
During one of my deployments, my failure as a leader led to one of my soldiers being killed in combat, while I was only peppered in the back from shrapnel. This life-changing experience set me on a path to help others not repeat my same mistake.
Transitioning from the battlefields of Iraq and Afghanistan to working in the NFL, I soon realized that if I wanted to help leaders, I needed to equip myself.
I became the inaugural NFL-Pat Tillman Military Scholar and earned a Master's in Sport Management and after transitioning to a role as a leadership development consultant, earned a second Master's in Organization Development.
Since then, I've facilitated leadership development programs for clients from Fortune 500 companies to small business owners in a variety of industries with the goal of helping them develop exceptional leaders.
Today, I offer keynotes, training, and consulting services for organizations ready to develop an inspired workforce that will distinguish their company.
We make this happen in three ways.

We inspire your employees by teaching them to tap into their intrinsic motivators. This starts by modeling how to share a personal story and invite others to share their stories.
Once people feel seen and heard, we ignite leadership through personal development. This creates front-line leaders who take ownership whether they have a title or not.
Finally, we invest in the front-line leaders who emerge to fuel new growth and team engagement. This creates bottom-up leadership.
A roadmap for organizational safety through individual empowerment.
Leveraging a battle-tested Safety Leadership strategy that has resulted in a 57% reduction in the TRIR (Total Recordable Incident Rate) for Fortune 500 organizations, Patrick will give your safety and operational leaders a playbook to make safety personal and a driver of workplace excellence.
This keynote is perfect for safety and operational leaders looking to:
create individual buy-in and commitment to new safety programs
positively influence and re-engage stakeholders in existing
safety programs
demonstrate 'Safety ROI' how safe workplace cultures create profitable outcomes
The audience will leave with:
a playbook on how to leverage storytelling to create deeper
safety engagement
a non-traditional approach to maximizing positive safety outcomes
through Servant Leadership and Forward-Looking Accountability
an inspired growth-oriented mindset to help propel them to start making proactive shifts in their safety culture that will motivate and engage others
3 Levels of Exceptional Leadership
Practical development for leading yourself and others
Brought to life by Patrick's inspiring story and out-of-your-seat action, this highly actionable keynote helps your audience develop leadership skills and behaviors that will empower them to better lead themselves, the individual, and the team.
This keynote is perfect for leaders:
With high potential who are ready for the next challenge in their career
Needing to jumpstart their career development
Struggling to help develop other leaders
The audience will leave with:
A powerful growth-oriented mindset that spurs them to act on their own leadership potential and inspire themselves and their teams
Tools for building credibility and forward-looking accountability into their leadership style
The motivation and determination to drive results through their work
Schedule a Free Discovery Session with Patrick.
Find out how Patrick can best help you advance your goals by scheduling a free 30-minute Discovery Session.